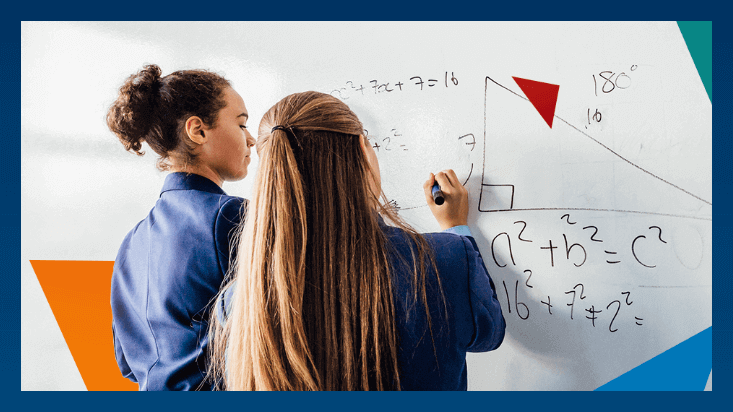 7 Most Unique Ways to Do Formative Assessment
The formative assessment generally refers to a distinct variety of methods. First, the teachers use this process to conduct in-process evaluations of student comprehension, learning needs and most importantly, the academic progress for a specific lesson, unit or course. Formative assessments help teachers know the student's academic potential and creativity.
Also, this assessment is quite helpful in learning and identifying the concepts that students are struggling to understand and skills they are having difficulty acquiring.
Teachers also get to know the learning standards that students yet not have achieved. Therefore, there is a chance for adjustments to be made to lessons, instructional techniques, and academic support. You can find several ways to do formative assessment just like you search for dissertation writing service.
What is the primary goal of formative assessment?
The primary goal of formative assessment is to gather all relevant data to improve the instruction and student learning while 'it's happening'. An assessment can be formative at that time when there is a scope of in-process teaching and learning and learning modifications.
Formative assessments are commonly compared with summative assessments as well. However, many educators and experts believe that this specific assessment is an integral part of effective teaching. Students go through several depressions and challenges during their academic life.
They may find it difficult to understand or absorb a definite concept. Sometimes, they fail to grasp essential examples. So, without formative assessments, it is almost impossible to recognize the struggling part of a student. Therefore, teachers can't start the proper technique; they even fail to support their students.
Unlike summative assessments that usually happen at the end of a course, formative assessment keeps track of the student's knowledge level on the go.
What are the characteristics of formative assessment? 
If you understand the characteristics of a formative assessment, it will be easier for you to plan and execute one effectively as an instructor. In addition, you will be able to implement the correct technique on the students.
Some essential things you should know about formative assessment include:
It helps to evaluate the learning process and focuses on the learner's progress at the same time.
A formative assessment acts as a collaborative as it measures the student's progress and deals with the teaching method's effectiveness.
Formative assessment plays an integral role in the teaching and learning process.
It is a fluid method of evaluation. Although a student's progress can't be measured randomly, unlike you are following a basic protocol.
Formative assessment is the best way to do that.
The assessment requires the instructors and the students to become intentional learners.
Teachers implement the formative assessment for actionable feedback that improves the overall teaching and learning process.
It is a diagnostic method of evaluation.
Results of formative assessments are generally available on an immediate basis
Formative assessments are non-graded.
7 Smartest and Fastest Ways to Do Formative Assessment
Within these methods, you will find the appropriate techniques that can be applied during the assessment to know your student well.
Entry and Exit Slips 
The marginal minutes play an important role. The beginning and end of class provide great opportunities to know what students actually learn from the classes and what they remember. As a teacher, you can start your class with a quick question about the previous day's class. You can ask different patterns of questions. This will be granted as entry slips.
Exit slips can take many forms beyond the old-school pencil and scrap paper. You can use padlet, which is an educational technology or poll everywhere.
Also, you can measure the progress toward attainment or retention of essential content or standards with tools like Google Classroom's question tool, Google forms and many more things.
There is another quick way to motivate the students. You can use a big picture if you use paper exit tickets. The paper can be sorted into three piles. So, the students easily got the point of whether to sort it or not.
No matter what tool you are using, the key to keeping your students engaged is formatting some exciting questions. After completing each session, you can ask your students to write about the most meaningful thing they learned for one minute. For that, you can try prompts like:
What are the essential things you have learned?
How would you have done things differently today
How are you feeling right now?
What you found interesting about this work?
Low-stakes quizzes and polls 
These are considered the most interesting and exciting things to engage the students. However, if you are really curious about your student, if they know as much as you think, you can conduct the age-old but interesting methods: polls and quizzes. These games will help you get a better idea of how much they really understand the assessment context.
Kids in many classes tend to log in to these tools as they are pretty interested, so formative assessments can be done quickly. In addition, teachers can easily see the kids' progress and response. So, they can get a general idea of how students are doing.
Dipsticks 
Dipsticks are referred to as those assessment methods that are initially considered the so-called formative assessments. These assessments are meant to be as easy and quick as checking the oil in your car; therefore, sometimes, it is referred to as dipsticks. These can be the process where things involve, asking students to:
Write a letter explaining an exceptional idea to a friend
Draw a sketch to represent new knowledge visually
Do a think, pair, share an exercise with a partner
Your observations will be much helpful in evaluating a student's potential. Through the dipstick process, you can keep track of valuable data. Taking a quick note on a tablet or smartphone is a definite approach. A focused observation form is essential to note down the status of a student's progress.
Interview assessments 
If you want to go further and dig deeper into a student's understanding of the classes, you can try discussion-based assessment methods. Interview assessments don't focus on typical assessments but are more involved in a casual chat with the students.
The process helps them feel at ease even as you get a sense of what they know, and you may find that five-minute interview assessments work really well. Although five minutes per student is a bit lengthy, you don't have to cover every student at a time.
You can also shift some of this work to students using a peer-feedback process called TAG feedback. This is useful when students share their feedback about the learning process they have for a peer, so you can easily gain into both students' learning.
Methods that incorporate art 
Visual art, photography and videography – are the essential tools for assessment. Whether a student draws, creates a collage or sculpts, you may find that it synthesizes the whole learning process in the evaluation. Visual has always been an impactful medium to the students as they find it interesting. In addition, they discover stories within the videography.
Misconceptions and Errors 
Sometimes you have to watch why a student finds the learning process incorrect or why a specific concept is hard for them. You can ask students to explain the 'muddiest point' in the lesson – this is where things get confused to the students, or they feel it particularly difficult.
You can also opt for a misconception check; you can ask students to work on their misconceptions to correct the mistakes. If you want, you can ask them to decide if a statement contains any errors and then discuss their answers.
Self-assessment 
This is another crucial way to do formative assessment. When you ask a student for self-assessment, don't forget to ask them to consult the experts. Through the assessment nature, you can explore the strengths and weaknesses of your student.
You can note down important points on sticky notes to get a quick insight into what areas your kids think they need to work on. Advise them to pick their trouble spot from three or four areas and write them in separate columns on the whiteboard. For your requirement, you can check and see the result at a glance.
Several assessment techniques let the teacher see what every kid think and what are their perceptions.
To conclude,
Formative assessment is a medium through which you can learn the students' potential. It can be a form of quizzes, homework or anything, but all you need is to make it more interesting so that students can respond to it. Experts say that these assessments are much effective.
Formative assessment should be done consistently to get the best results from the students. A student can easily track the students' performance and make necessary adjustments. The assessment also helps in their cognitive development.
There is a variety of methods that exist in formative assessments. However, the above-mentioned points are the most practical ways for formative assessment. You can go through several online searches to get idea on formative assessments as you search for my assignment help.
Author Bio
Kevin Mills is a young researcher who presently works at Manchester University. Besides research, he loves to write various academic content. Students love the contents which he writes for essay help websites . Post is currently researching on image processing.