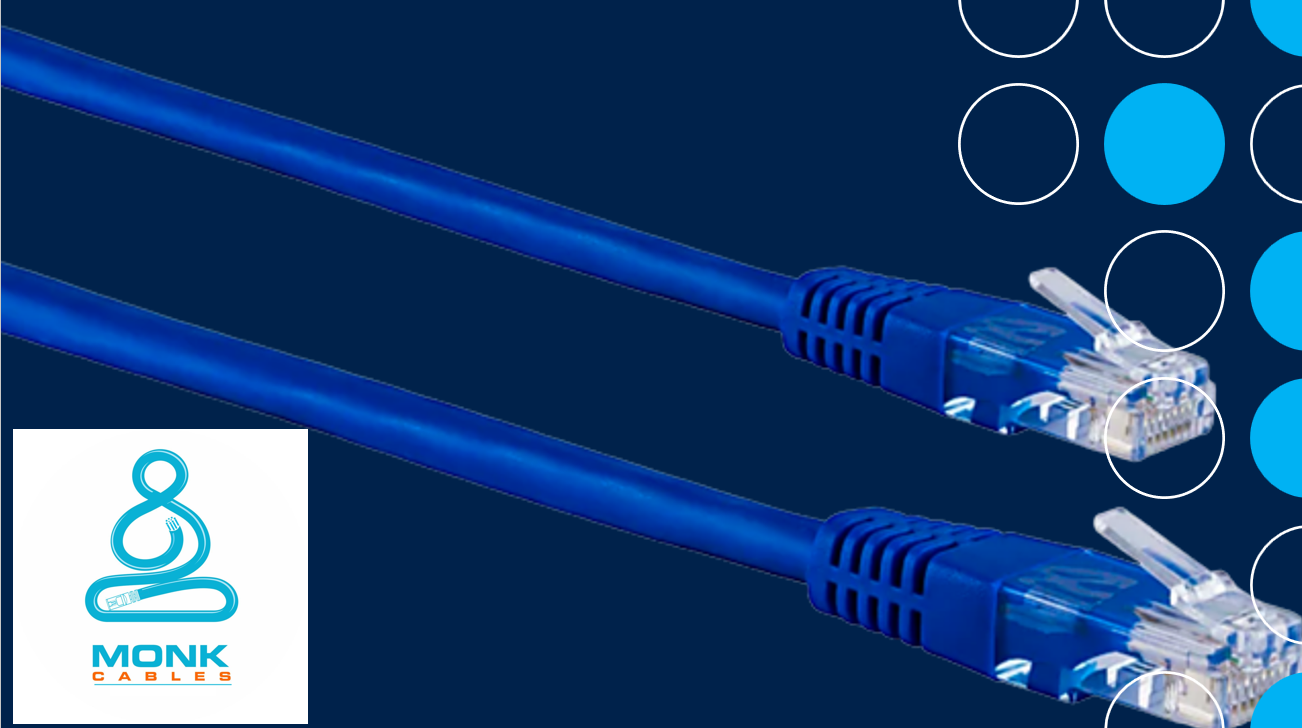 What is Cat6 Bare Copper and Why is it Important?
The importance of the Cat6 bare copper cable can be gauged from the fact that it finds its use in almost all kinds of LAN networks. Whether it is a commercial LAN or a residential one, you will find it being used in all kinds of networks. This is because of its high-speed performance, reliability, and affordable costs. The Cat6 cable is also one of the easiest ethernet cables to install. Because of its mid-range wire gauge and jackets, the cable can fit in most ducts and other spaces when running in tricky spaces.
So what is the Cat6 bare copper and why is it important, if it is in fact important? Let's find out in this blog. Be sure to read till the end.
Bare Copper
Bare copper, also known as pure copper, is the element that is used to make the Cat6 cable conductors. Bare copper makes the Cat6 cable particularly important and gives it its unique safety and performance features. Bare copper is the best conductor out there. It is corrosion-resistant, pliable, highly efficient, and can withstand high temperatures. In ethernet networking, the cable is responsible for transferring data at high speeds without losing signal integrity.
In the Cat6 cable, solid copper conductors ensure a high-speed signal transmission without losing data packets. This is one of the many importances of the Cat6 solid copper cable that it can be used in LAN networks with a high-performance requirement. Another importance of the Copper Cable Cat6 is that it can be used for PoE applications. Power over Ethernet is an important application that CCA cables do not support. But you can connect your devices with the Cat6 cable without having to use a separate power cable for the job.
Solid Conductors
Solid conductors are made in a uniform structure. Meaning that the cable conductor consists of only a single piece of metal. The solid conductors made from a single piece of metal are ideal for use in long-distance and outdoor transmissions. The Cat6 solid copper cable is most importantly ideal for outdoor use because solid cables are rather tricky to install indoors. Because the cable conductors tend to be stiffer than their stranded counterparts, these cables are more or less used frequently outdoors.
Cat6 Performance
The performance of the ethernet cable Cat6 is the single factor that tells the most about what the cable is and why it is important. Let's discuss the cable performance in detail.
Speed and Bandwidth
The speed of the cable reaches up to 1 GBit/s over 100 meters and over 50 meters, it reaches up to 10 GBit/s. It has a bandwidth capacity of 550 MHz which makes the cable ideal for all kinds of high-speed ethernet applications. In addition to that, Cat6 bare copper cable has a higher tolerance to electromagnetic and other kinds of interference.
Affordability
You will find the cost of the Cat6 ethernet cable delightfully good. Not only is it affordable, but it lasts for a long time which directly translates into value for money. The cable does not require any inconvenient maintenance which should also save you some cost in the long run. In any case, the Cat6 solid copper cable is a cost-effective solution that relays high-quality signals without lagging in data transmission.
Installation
Installation of the cable is particularly important. You would know that if you have installed any twisted pair ethernet cables before. Expect one thing when installing the Cat6 solid copper cable. It is rather tricky because the solid conductors are stiffer. And it can take you some time before you get used to it. It would help if you could get help from someone else – in case you are running the cable solo.
Plenum and Riser
Plenum and riser are the two types of jackets that are used to wrap up the Cat6 bare copper cable. Cable jackets are crucial for the high performance and functionality of the cable. The jacket keeps the cable core from coming in contact with the external atmosphere and provides a kind of structural integrity to the cable.
The plenum-rated cable is made from LSZH (Low Smoke Zero Halogen) materials which have a high tolerance to flame and do not emit toxic smoke. The Cat6 cable with the plenum jacket can be installed indoors as well as outdoors. In outdoor use, the cable can withstand all kinds of weather – hot, cold, humid, dry, etc.
The riser-rated cable is made from flame-retardant materials and the Cat6 riser cable can be installed in indoor vertical runs. For example, you can use the cable in elevator shafts, between floors, etc. But be sure to not use the cable in indoor open spaces because it can emit small amounts of toxic smoke should it burn. You can use the cable outdoors as well.
Here, it is worth mentioning that the riser cable is more affordable as compared to its Cat6 plenum counterpart. Therefore, the riser cable is used more frequently outdoors.
Note: The cable is also produced with PVC conductors but they are flammable and can emit toxic smoke in case of a fire hazard so we do not recommend it. But if you need cables for a temporary outdoor run, you can use them as well.
Why Cat6 Solid Copper Cable?
Cat6 Solid copper cable is affordable, high-performing, and everlasting. Copper cable Cat6 also offers better signal integrity over long distances. Its 23 AWG twisted-pair conductors can be terminated in RJ45 keystone male connectors and female keystone jacks. The cable comes with a plenum and a riser jacket to choose from – both of which are equally good.
Bottom Line
Cat6 bare copper cable is a widely used, good-good-for-all ethernet cable that offers a multitude of options. It is therefore not only a highly sought-after ethernet cable but also an important wired data networking solution.